"Mark and his crew completely remodeled my second-floor bathroom. The result is an elegant, beautiful, open space that quickly became my favorite room. The workers are knowledgeable, hardworking, very clean and prompt. The owner, Mark, is professional, creative and very easy to work with. He suggested ideas I had not thought of, and he created a new space in my home that is high quality and simply gorgeous. He made the entire project an enjoyable experience. This is the second project he has done for us, and I would highly recommend Kitchens and Spaces, Inc. to anyone who wants to beautify their home."
Laurie B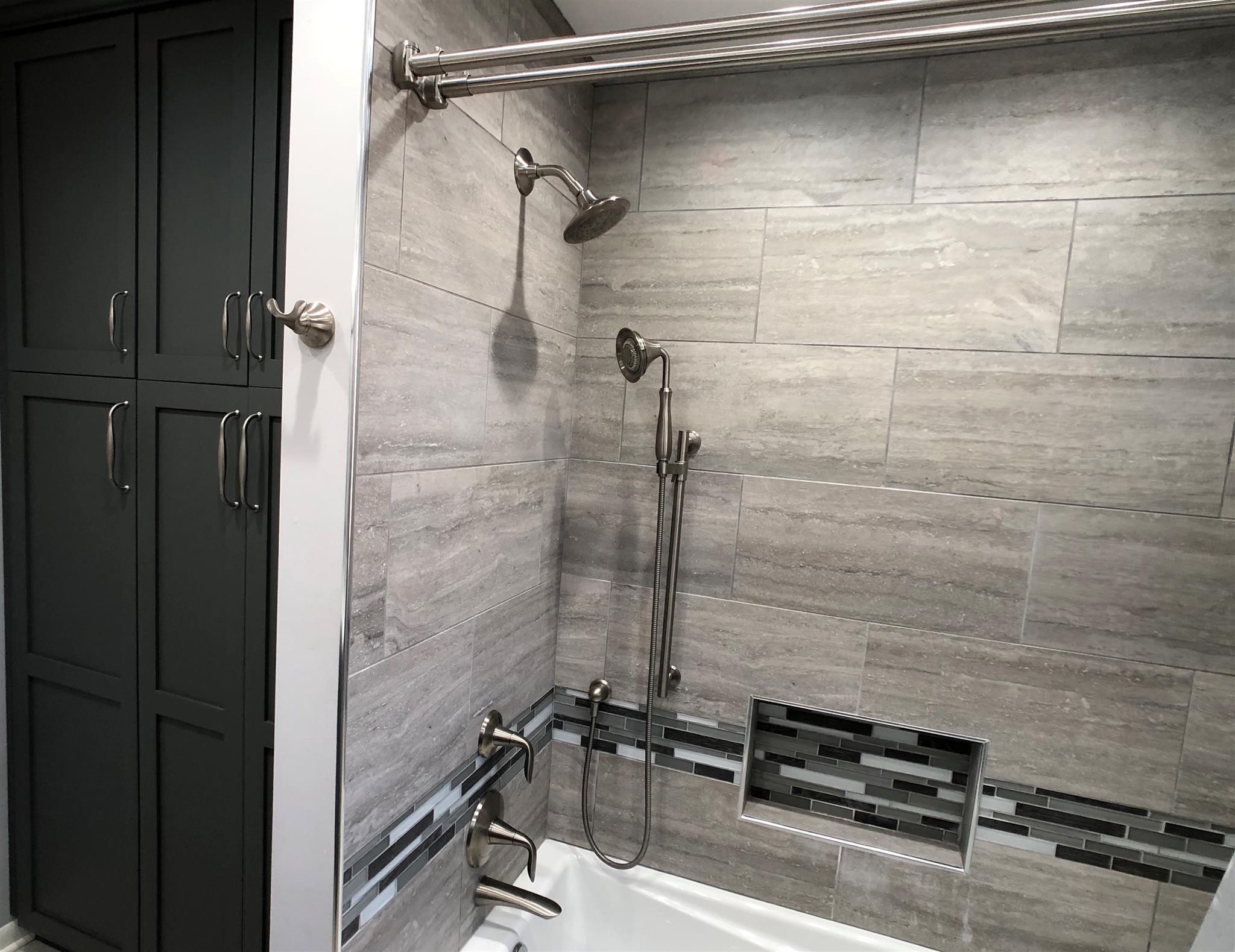 "Our kitchen/dining room/ and main floors turned out amazing. My kitchen is a dream, and exactly how I envisioned it!From designing with Leah, to the 2 main workers at our house daily, to being in constant contact with the owner Mark.
Everything was done according to our timeline. Every day the workers cleaned up after themselves, which when you're living in construction is so helpful. We couldn't recommend Kitchen & Spaces more. We had a great experience!"
Stef I.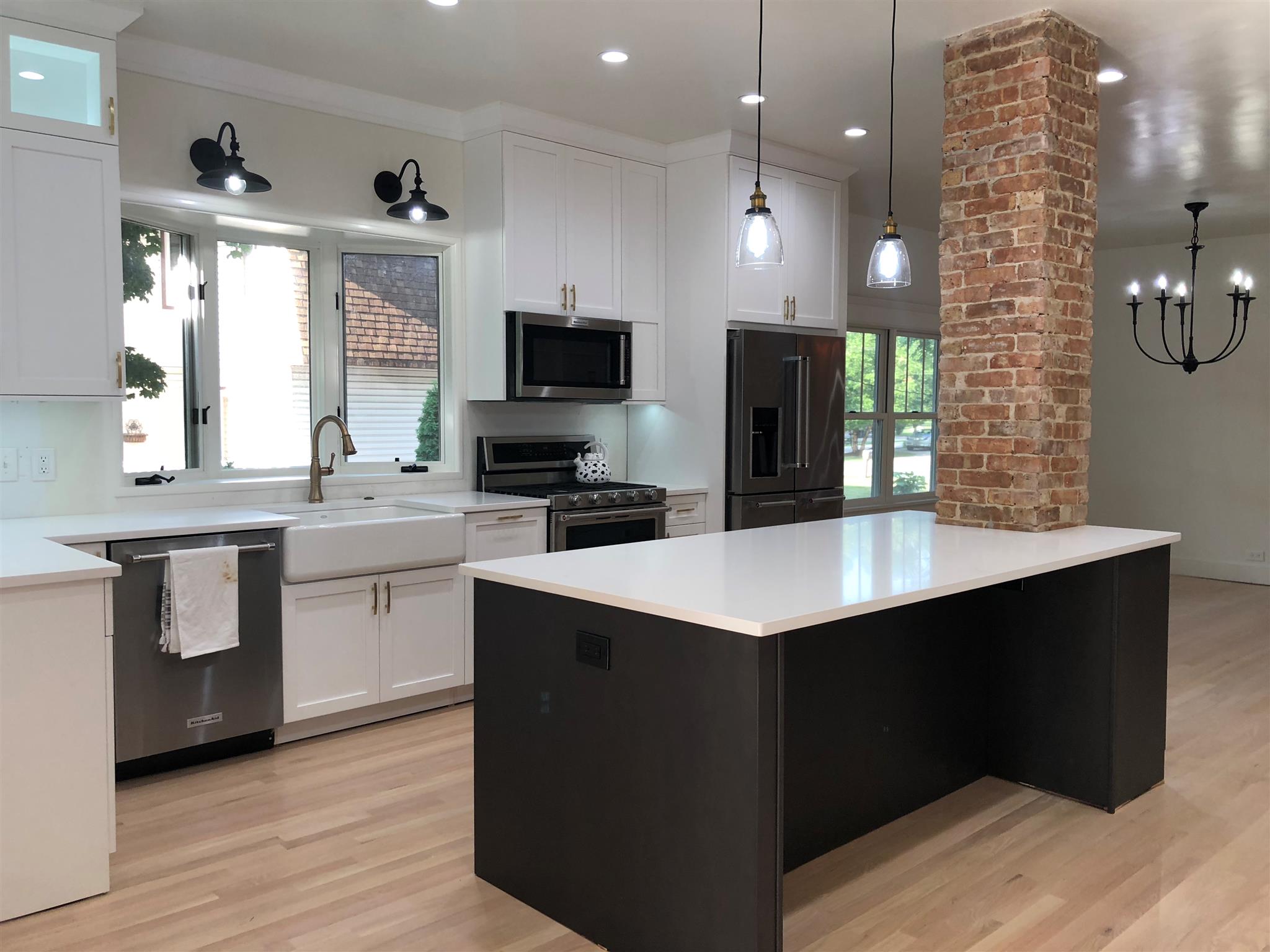 "I have had several projects designed / completed by Kitchen & Spaces. All have been high quality. Mark and his team are easy to work with and are open to changes on the fly!"
John C.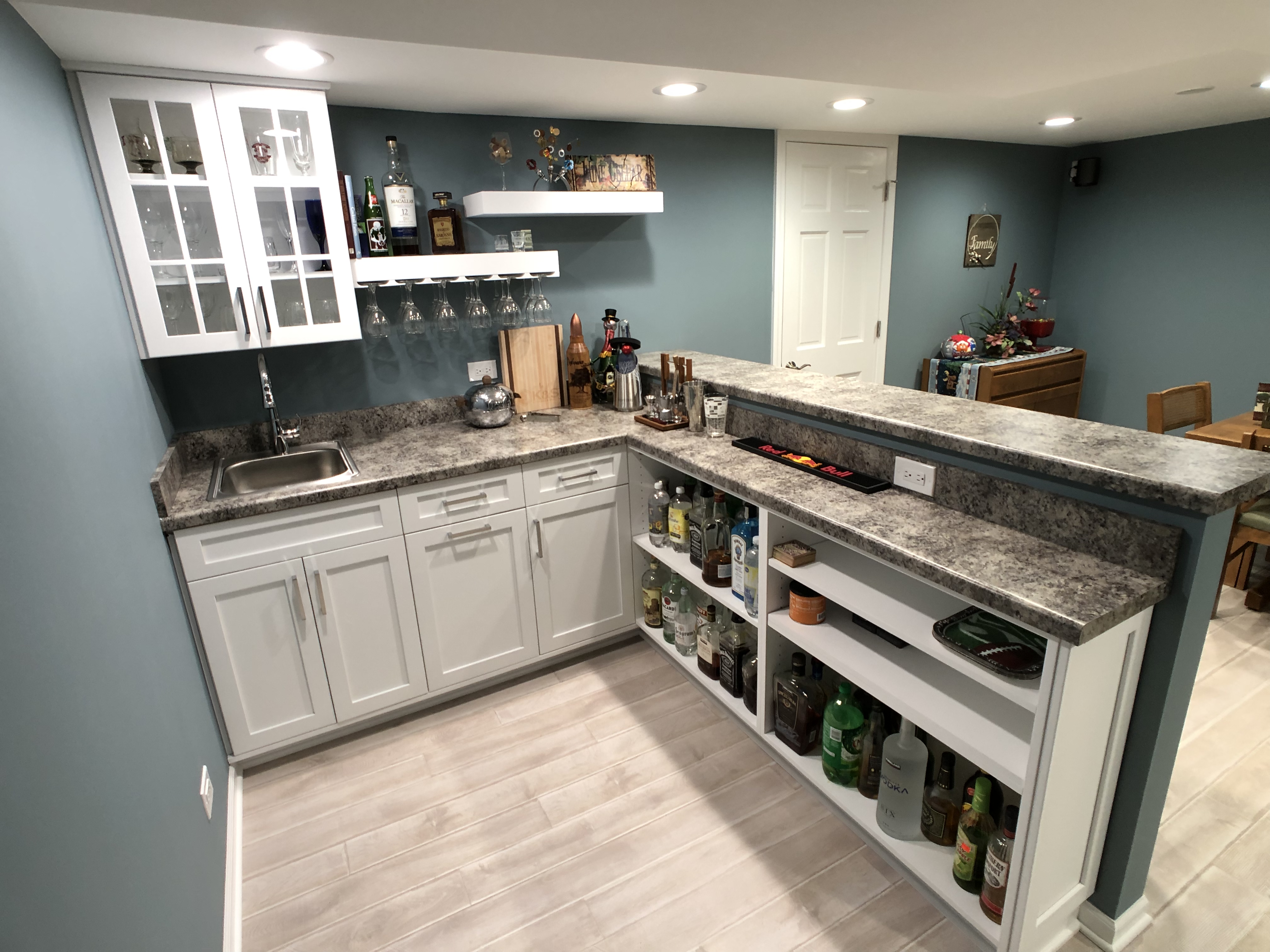 "Kitchens and Spaces completely remodeled both of our upstairs bathrooms, master and guest. They made the whole process easy and enjoyable (even though construction in your house is almost never enjoyable!). Mark and Leah helped guide us through every aspect of planning and design, right down to picking the best fixtures. Every detail was accounted for. When it came to the actual remodel, because it was soextensive their crew was in our house every day for a month. They couldn't have been nicer or more professional. We actually missed them when they were done! We absolutely love our new bathrooms and are so thankful that we chose Kitchens and Spaces for the job. Almost a year later and we still keep in touch…such a nice bunch of people to do business with." Krissy O.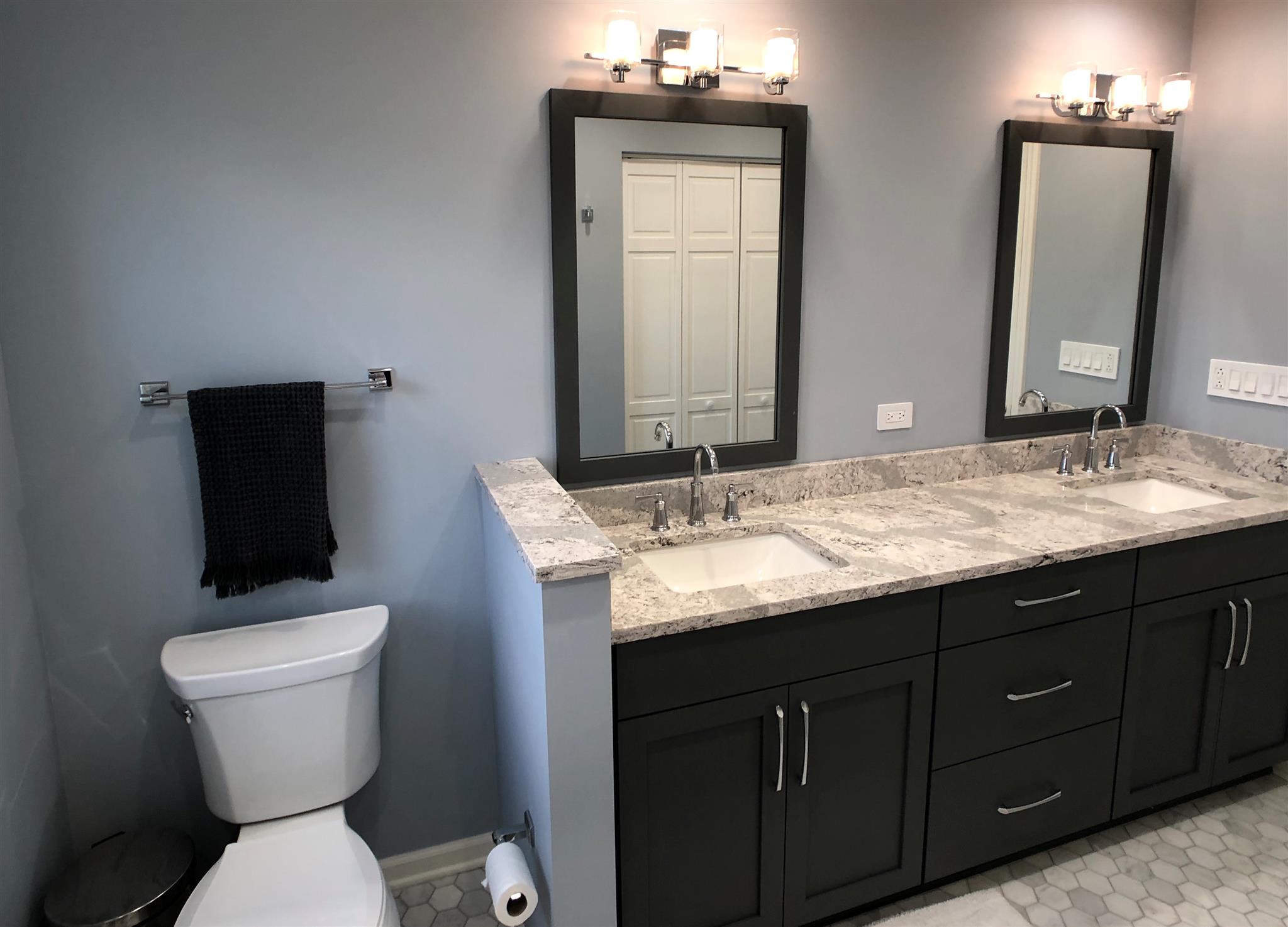 "We were searching for a good contractor to remodel and upgrade our kitchen, hall and master bathroom and exchange all doors with modern European glass doors.
Words can't explain how happy we are when we were recommended to contract with expert, owner Mark Wojtowicz and Leah Morgan, designer at KITCHENS & SPACES in Oct.-Nov. 2018. Mark provided excellent ideas to make our two bathrooms function and look their best and made the whole process seamless. The bathrooms went from a dated eyesore to something out of a magazine. Mark, Leah and his team did an amazing job. They were very communicative, professional, patient and extremely clean. He completed all the scheduled work within the timeline, even worked on Saturdays to get the job done and were absolutely amazed when all was finished. This is now our third finished project, he remodeled and modernized our kitchen 3 years ago and we would definitely highly recommend KITCHENS & SPACES experts and team to anyone wanting to remodel and upgrade your home, kitchen, basement and bathrooms and I'm sure we will use them again in the future as well."
Werner & Marie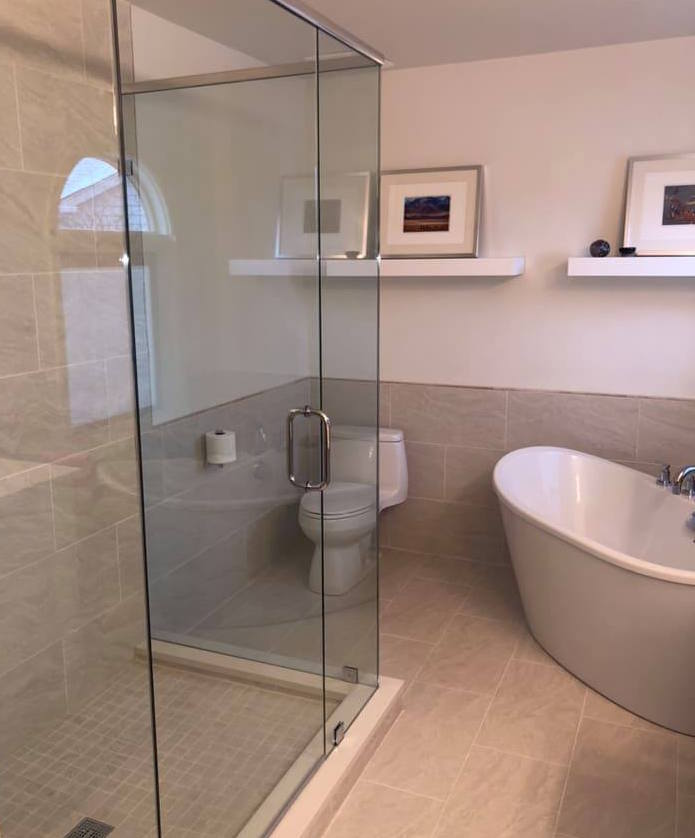 "Kitchens & Spaces completely converted my master bedroom from a simple and rather dull bedroom to a pleasant, more open space to relax. They "flipped" my large walk-in closet with my small, outdated bathroom, and I now have a spacious, lovely master bath with a walk-in shower. The bathroom is completely handicapped accessible, yet designed in a stylish, contemporary manner. I still have a walk-in closet, and my master suite is now my favorite room in the house.
Mark and his staff are a pleasure to work with, and their design ideas are imaginative and artistic. They were professional at all times, they stayed on scheduled, and worked within my budget. I would love to have them back some day, and I recommend them to friends and family."
Betty M.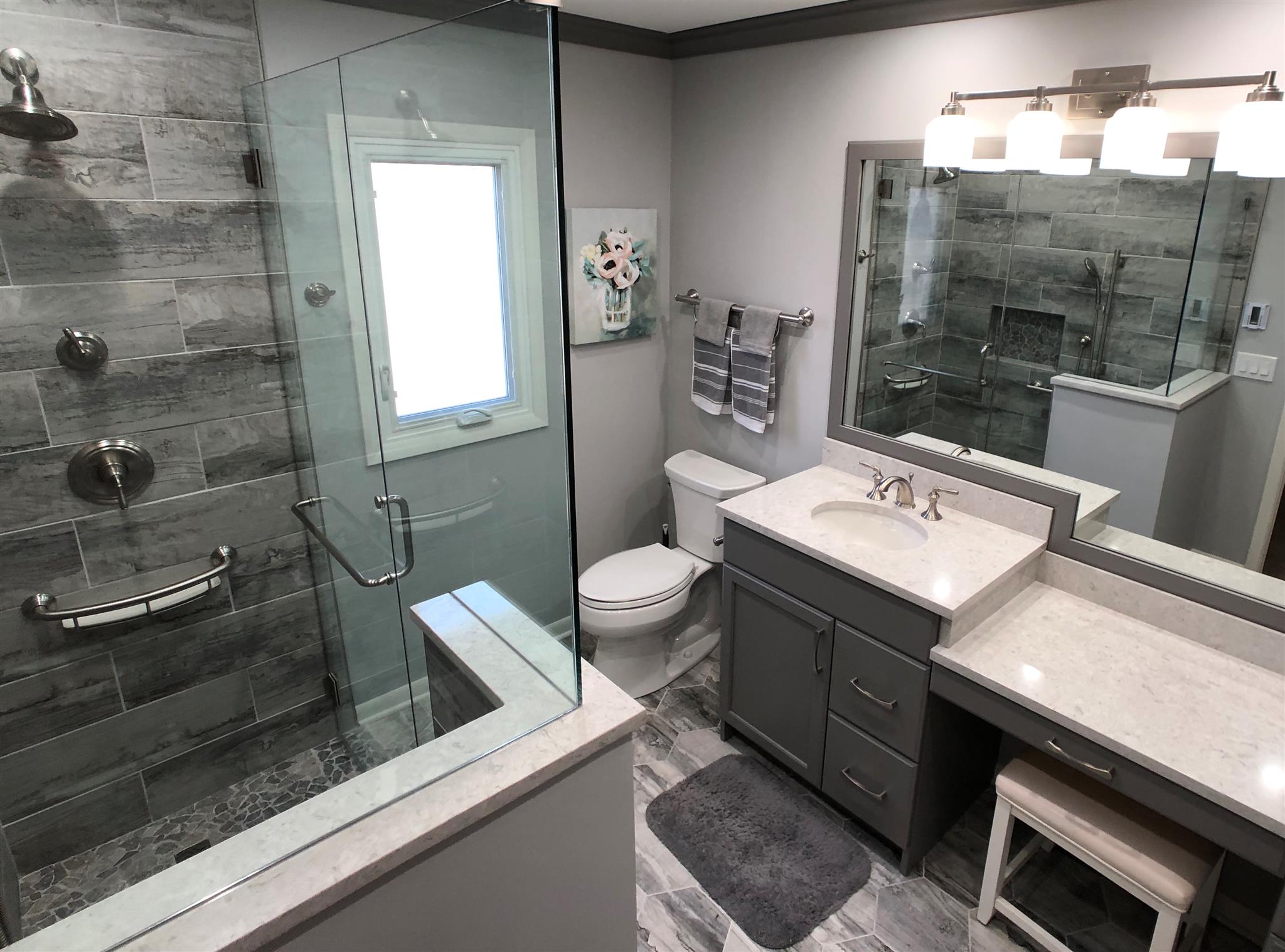 "Mark, owner of Kitchens and Spaces, was recommended by my designer as a contractor who was knowledgeable and reliable. She was right. Although not the cheapest, Mark and his team (including Kitchens and Spaces) are professional, reliable and provide a quality work product that is beautiful as well as functional. They remodeled two bathrooms, and the master bath was a complete gut job.
Mark provided creative ideas that added to the overall quality of the project. Mark was open to changes and shared any related costs so that there were no surprises at the end of the project. The cabinetry is beautiful and functional as well. Both Mark and Leah listened to my vision and helped to create a reality that exceeded my expectations."
Lavina W.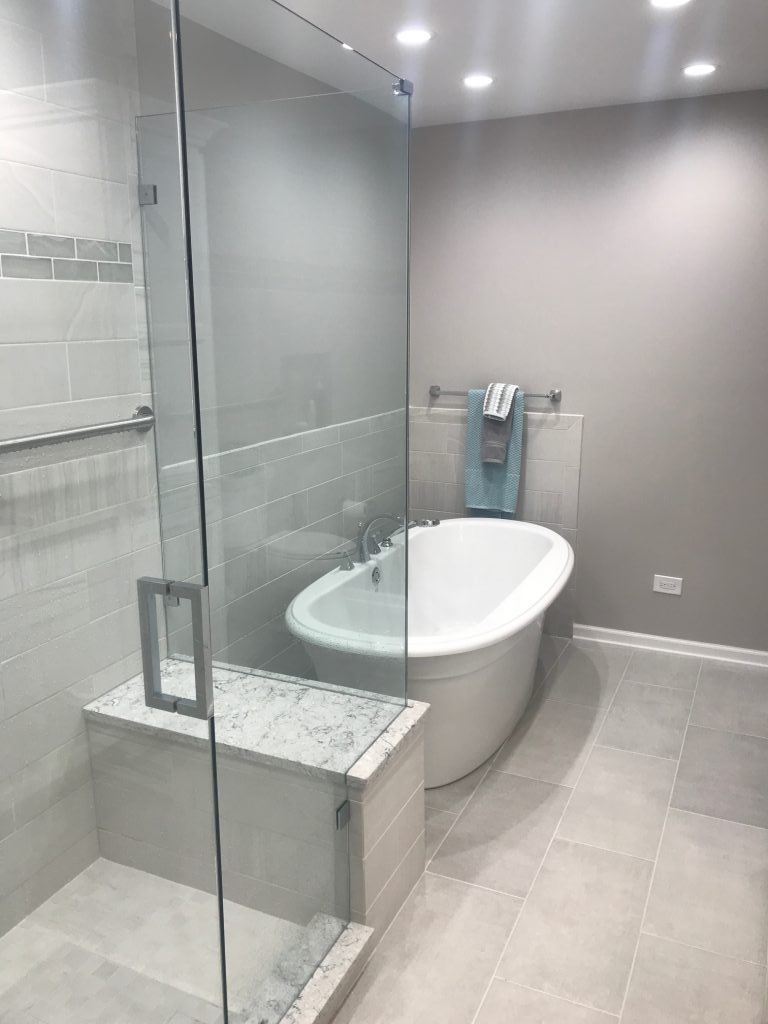 "Leah did a great with the design suggestions and kitchen layout. She helped us select cabinets that are of superior quality. All workmen (carpenter, electrician, plumbers) used her drawings to install our kitchen. The dimensions were perfect and nothing was left out. Leah will be the first person I call when I have another remodeling project. She was prompt to handle all questions. When our project got delayed due to electrical contractor issues, she able to delay installation without any problems. Very nice and very professional person and company to work with."
Edward M.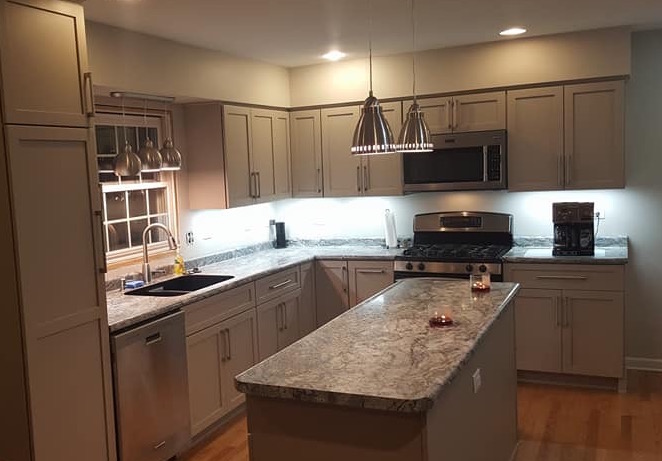 "Amazing service, beyond professional and on point, current styles and material selections for any environment! Highly recommend expertise and experience of a kitchen/ bath designer. I love that I have levels of what can be customized as well as price levels to help my client stay on budget. The showroom is the perfect place to meet with clients as well and the professional environment also allows for so much inspiration."
Gretchen D. (interior design)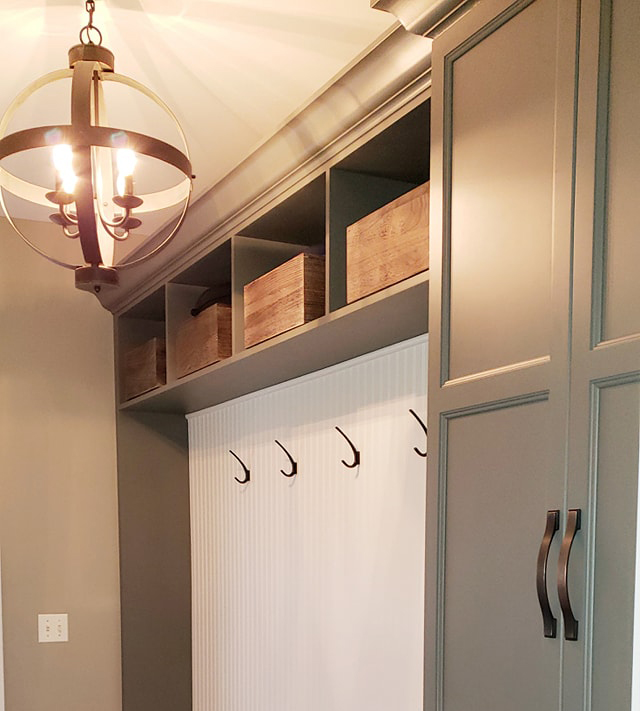 "Kitchens and Spaces are remarkably awesome! We purchased a condo that needed updating in many areas. One of the challenges was that we were downsizing from a large home that we had remodeled a few years ago with a beautiful spa bathroom and a cute little power room. Our new place was functional but lacking in many areas. So, we selected to start with the bathrooms. Because, we were moving with a cat we needed to have an unobtrusive place for his little box. That may seem a little overboard but we wanted the luxuries we had in our former home plus a built-in space for the litter box as well as a bigger shower than the condo had. With Leah excellent sense of design and Mark's fantastic construction insight they transformed our ugly ducklings (there were 2 bathrooms that needed updating) into fantastic, contemporary, sparkling swans! The crew they sent were both very professional and very competent. We were amazed with their workmanship and the pride they took in the job. These are traits that we thought no longer could be found. We are so pleased with the outcome and highly recommend Kitchen and Spaces. They do exceptional work."
Ken & Jay W.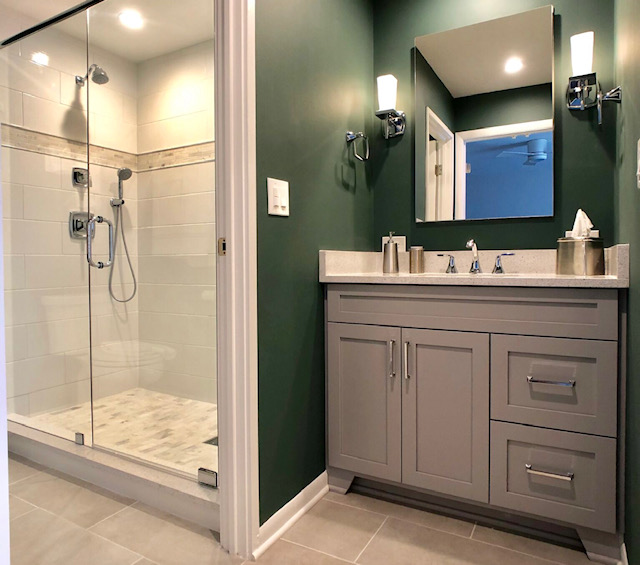 "Mark did a beautiful job on a laundry/utility room renovation. They had to move utilities, and install new connections and an electrical outlet. The painting and finishes, all of it was carefully and competently done. Mark and his crew were a pleasure to work with."
Laura H.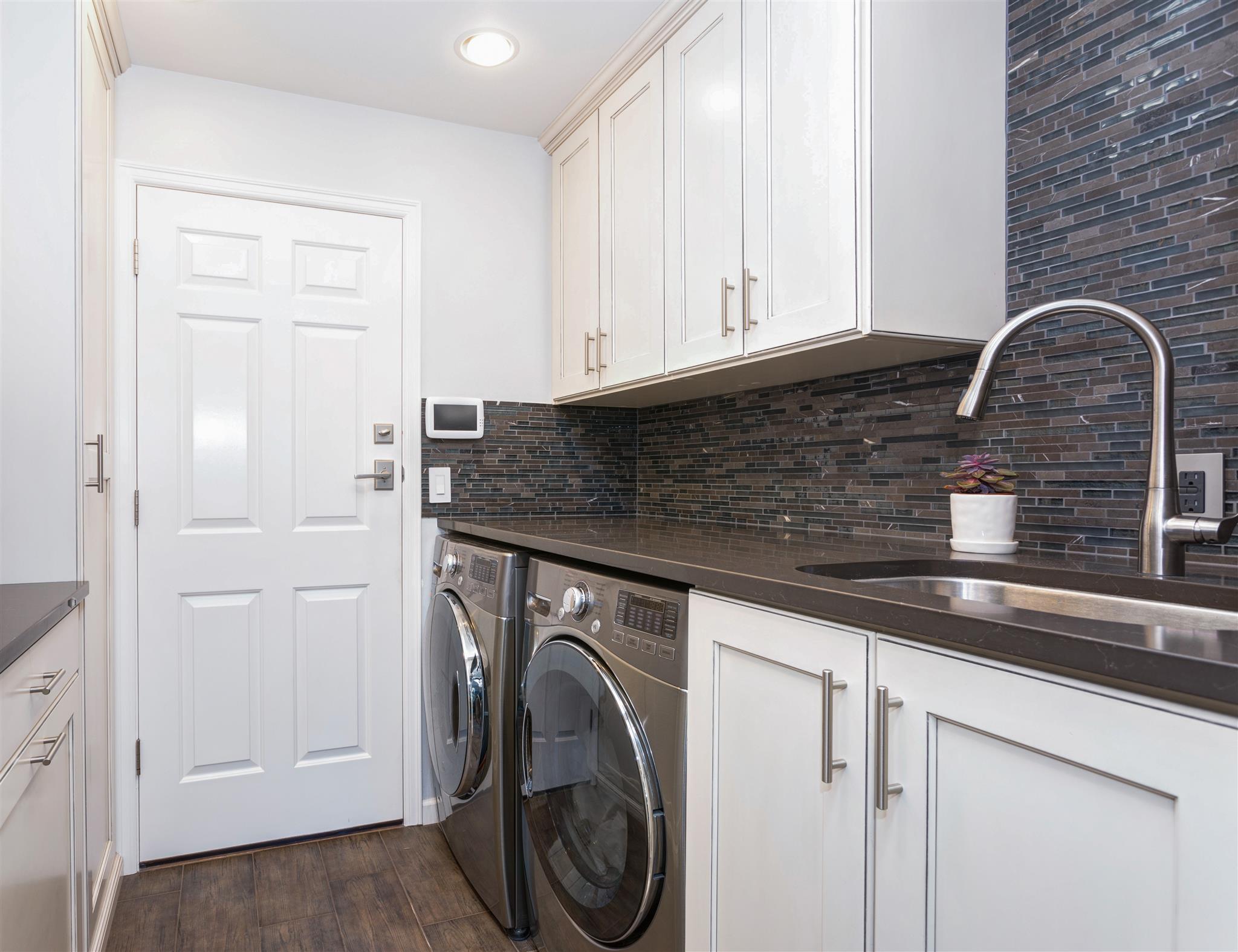 "I highly recommend this business. Awesome quality."
Celia L.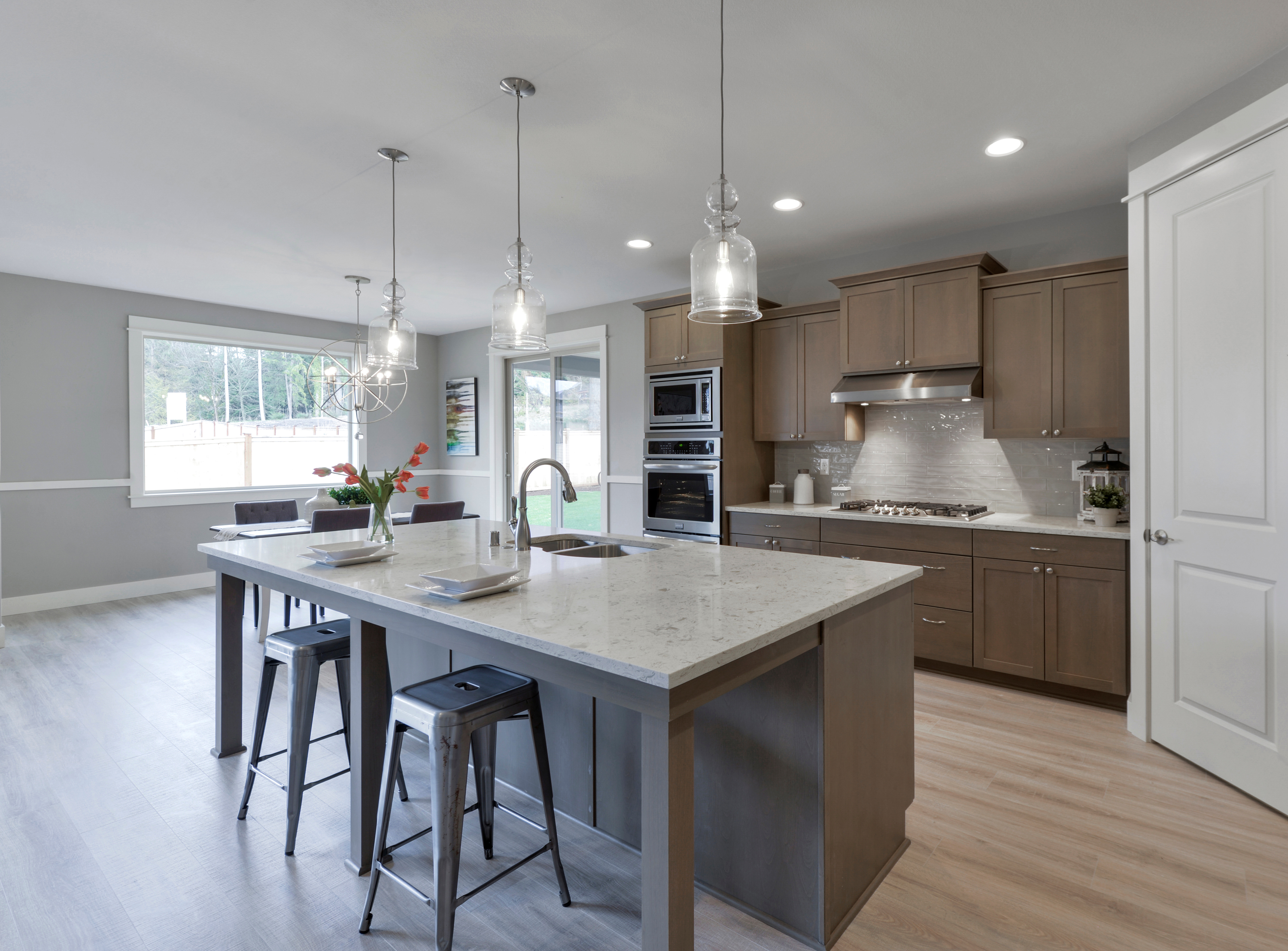 "Mark and his team handled our new kitchen, new bar, and master bath as well as refinishing floors, installing new neuel posts and railings. Mark is attuned to every last detail of the project and his crew are absolute craftsmen!! He and his team understood our wants and delivered quality work and porducts allowing us to work through the details and seek out our own "pieces and parts".
Mark's passionate commitment to his work shines through in the final product, but even more impressive is his "service after the sale". His warranty is one of the best in the business and it's not a catch phrase; He lives it!! Any little item that comes up is tackled practically immediately and is resolved as soon as humanly possible.
Mark is moving mountains every day to make sure the work is done and done right and then he follows through! That is a rare find! Thanks, Mark and your entire team!! Great work!"
Jonathan R.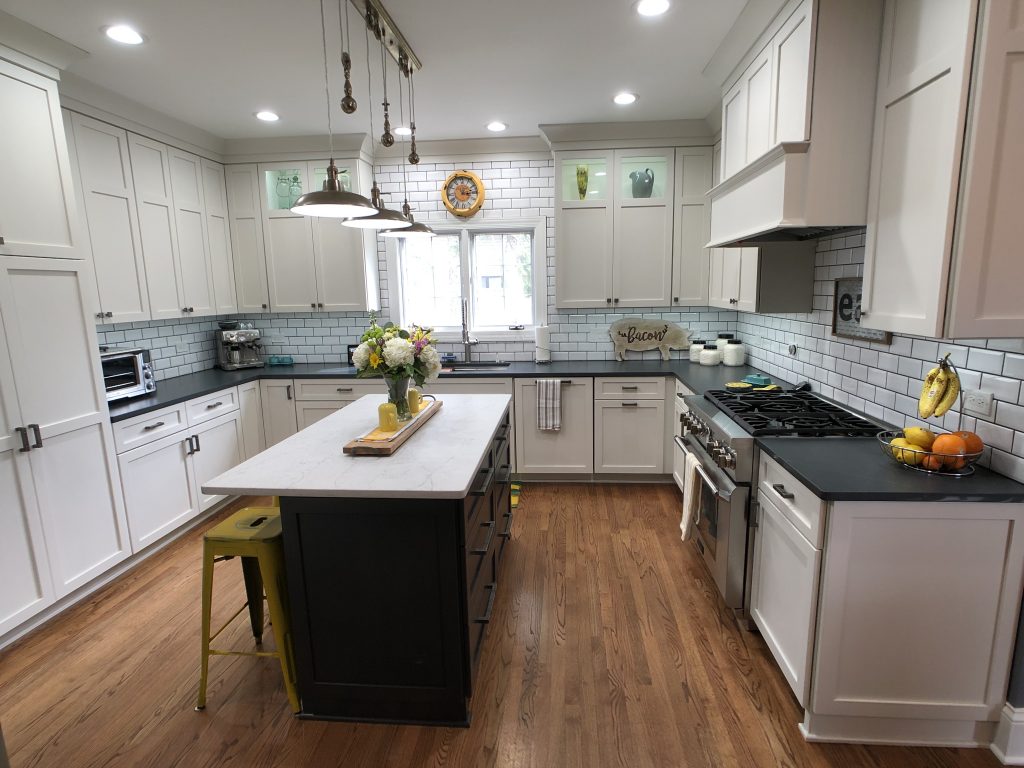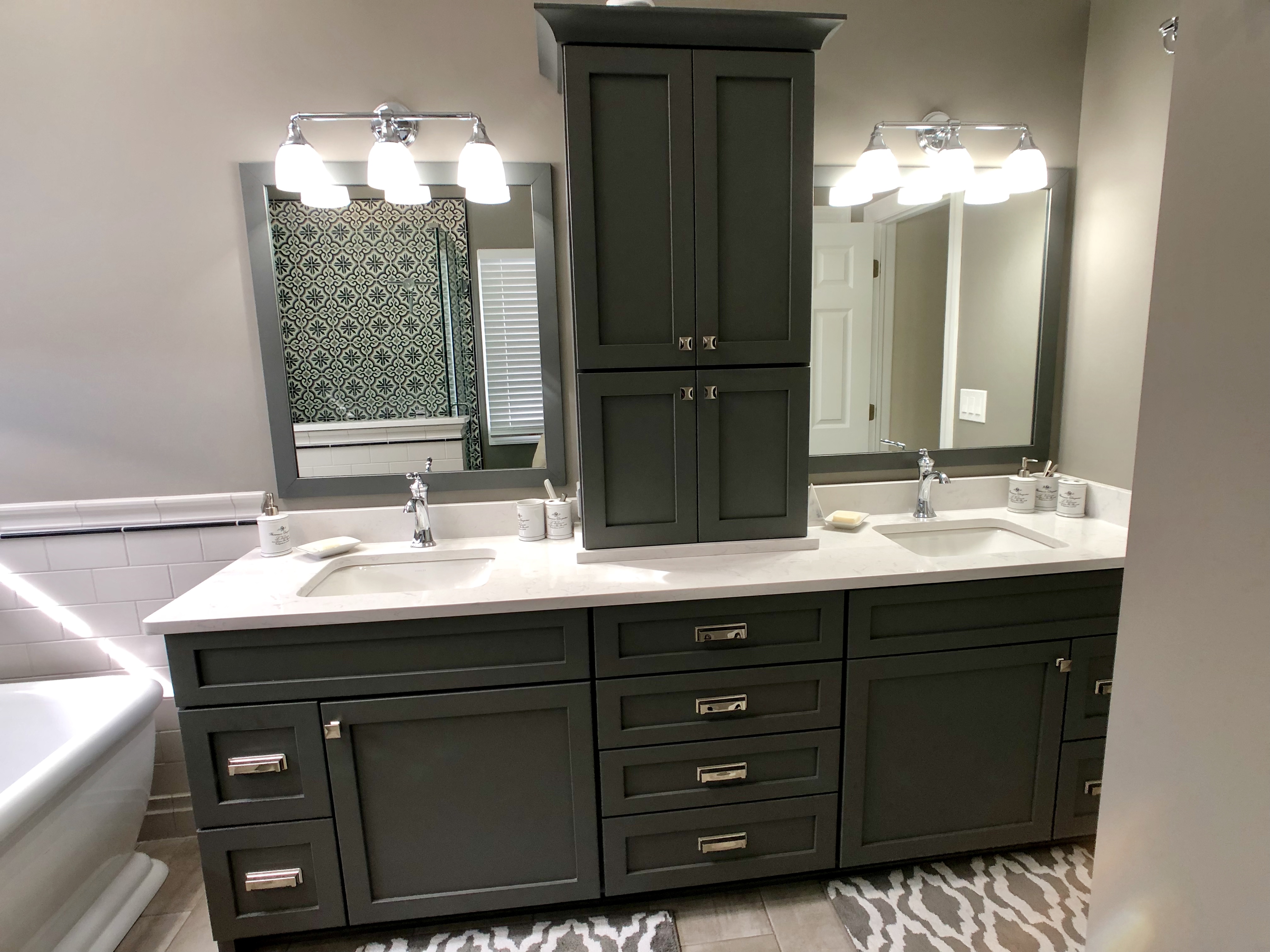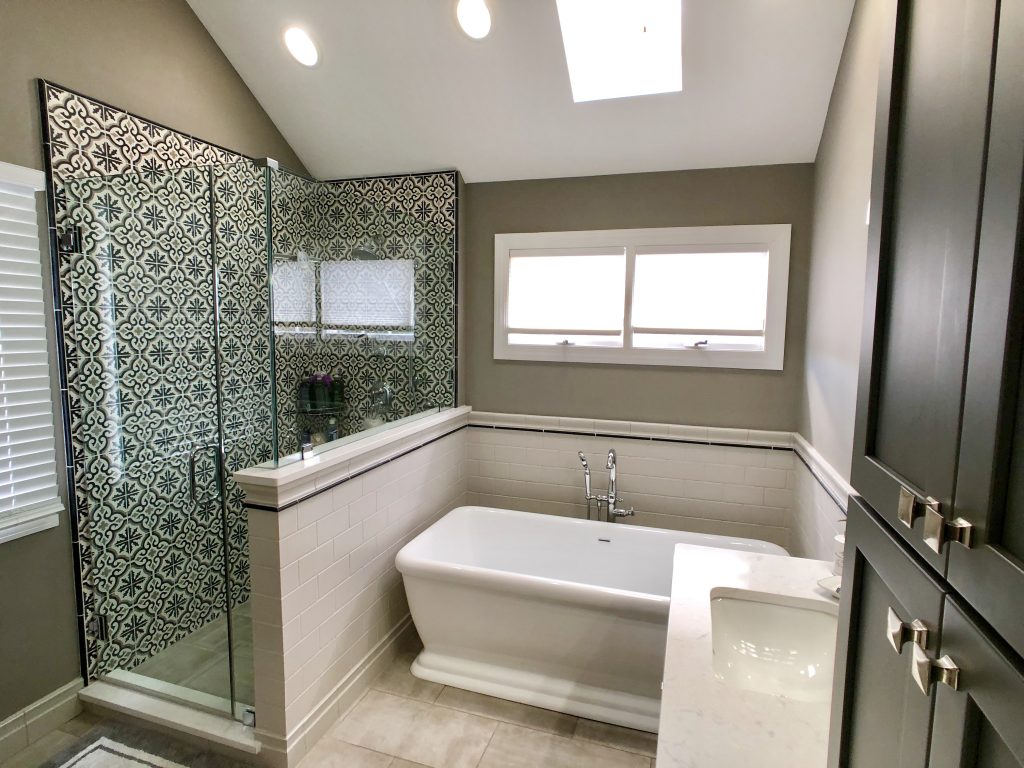 GOOGLE REVIEWS
[widget id="grw_widget-2″]