Having over 40 years of experience building fine furniture and cabinetry, we provide you with quality, fully custom Amish Cabinetry from northern Indiana. We offer quality that you will find only in hand-built cabinetry. Our custom cabinets are built out of the wood species of your choice. We offer the unmatched quality of the past, while integrating the technology of the future. We offer a limited lifetime warranty to the original consumer.
Current lead time is 6-10 weeks.
Family owned and operated since 1978, Monarch Cabinetry was founded over 40 years ago in 1978 in Decatur, Illinois. Currently located in the small town of Sullivan, Illinois, Monarch is 100% American-made, and they offer a Limited Lifetime Warranty.
Monarch uses a combination of both traditional handcrafting and state-of-the-art computerized equipment.
This means we have your style needs covered, all the way from traditional to rustic to modern. When it comes to cabinetry accessories, like pull-out storage, trash roll-outs, Lazy Susan's, and more, we've got you covered. Feeling overwhelmed? We're here to help.
Current lead time: 8-10 weeks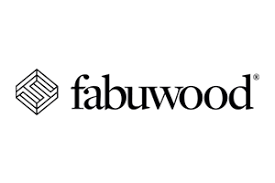 With a range of styles, materials and finishes available, Fabuwood offers a multitude of options catering to your specific taste and needs. We make building a luxury kitchen affordable, without compromising on comfort, quality, and efficiency. Founded in New Jersey in 2008, Fabuwood is completely manufactured in the USA.
Fabuwood boasts four inspiring cabinetry collections: the Illume Series, Allure Series, Quest Series and Value Series. Each collection offers a variety of styles and shades and an impressive array of finishes, glazes, and ornamental accessories. Regardless of which kitchen you opt for your new construction or dream redo, with Fabuwood you're getting the best in durability, style, and price.
Current lead times: 4-6 weeks
Standard Overlay

Overlay construction has a 1″ reveal around the doors and drawer fronts, and a 1/2″ reveal between the drawer front and doors on the base cabinets.
Full Overlay

The Full Overlay construction features a 1/4″ reveal around the cabinet doors and drawer fronts. There is a 1″ reveal at the top of the wall cabinets for molding installation.
Inset

The Inset and Beaded Inset doors have a 1 1/2″ reveal from the edge of the cabinet frame to the cabinet doors and drawer fronts. There is a 1/8″ spacing around the doors and drawer fronts.
Frameless

The Frameless cabinet has a 1/8″ reveal at the top and bottom of the doors and between the drawer front and base door. The sides of the doors and drawer fronts has a 1/16″ reveal, and there is a 1/4″ reveal at the top of the drawer fronts.
Aluminum Frame Accent Doors

Convenient Storage Solutions

Matching Custom Wainscot Panel Detailing