At Kitchens and Spaces, we can provide custom quartz or granite countertops. Quartz is one of the hardest minerals on Earth, and can have the look and feel of granite, marble, and other quarried stones. The advantage to quartz over the others is its superior performance. Since quartz is nonporous, it will not absorb food and liquids, and it is maintenance-free. Our quartz collections are offered from Cambria and CaesarStone – two of the top rated quartz material suppliers available.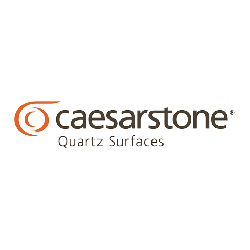 Founded in Israel in 1987, Caesarstone is one of the world's leading manufacturers of stone countertops. They have branches in over 65 countries worldwide and is manufactured in the United States. They always lead in surface safety, backed by the Caesarstone Hygiene Standard and compliance with the highest standards of quality, environmental care, and sustainability.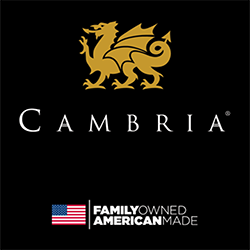 Most quartz countertops are high-end, but Cambria is one of the luxury brands, and people choose Cambria for its performance and attractiveness. They offer luxury and extravagance for the high-end consumer.
Cambria was founded in Minnesota in the late 90's and is manufactured completely in Minnesota.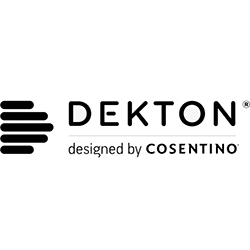 Unlike anything on the market, Dekton by Cosentino is an ultracompact surface created through cutting-edge technology. It is the most durable countertop surface on the market today.
Dekton is the ultimate surface for kitchen countertops: it is highly resistant to stains, scratches, and heat, and it is available in a wide range of colors. It withstands the highest temperatures, prevents water absorption and is the perfect material for heavy duty work surfaces.
Manufactured in Spain, it comes with a 25-year warranty.
Innovative and functional, Silestone by Cosentino is a leader in surfaces for home and is exported to over 80 countries. Thanks to the extensive network of Cosentino, the brand has become the sales leader in kitchen and bath surfaces, creating a strong brand with an undeniable global reputation.
One of the most popular countertops on the market, Silestone presents extreme durability in kitchen and bathroom spaces where traffic and daily use is high