Your hometown Remodeling Company
For over 25 years Kitchens & Spaces has been your remodeling company to trust.
We specialize in high-quality interior design, remodeling, and construction. We can meet all of your interior design needs. From warm and inviting kitchens to elegant bathrooms, custom bars and wine cellars to plush home theaters, our expert designers and installers will partner with you every step of the way.
We are Family
We're family too, so we know that you want a space that meets your family's needs. Whatever your project, budget, or requirements, we will walk you through all of your options to make sure every detail is perfect.
The Remodeling Company for your Lifestyle
Casual or formal, traditional or contemporary, our huge selection of door styles and fixtures guarantees that your new space will reflect your style. From first consult to last walkthrough, K&S makes you an integral part of the entire process. This collaborative partnership ensures that you get a beautiful and functional design that will inspire you! Visit our comfortable showroom in Downers Grove, or contact us to schedule your free design consultation today!
OUR CRAFTSMEN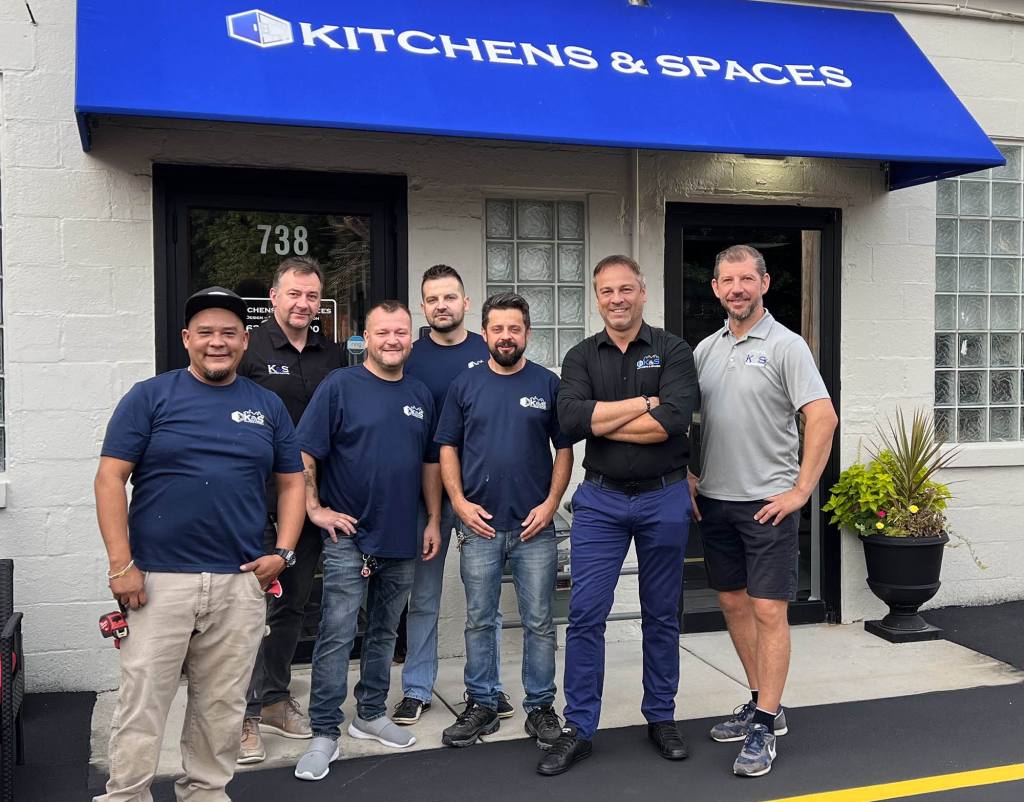 Expert Installation Crew
Our team of dedicated craftsmen is the pride of Kitchens and Spaces. They are the foundation of our success. With generations of experience, each worker is specifically focused and certified in electrical, plumbing, carpentry, tile, drywall, and painting.  That is just the beginning.  This team is dedicated, hard-working, and trustworthy.  Most importantly, they carry the attitude that nothing is impossible.  They know that the job needs to be done on time with perfection. They are challenged and tested every day to make sure they stay on top of the latest equipment and precision tools to complete our jobs more efficiently.  That means that our clients get their beautiful remodel finished before the deadline. We are truly honored to have this team as the backbone of Kitchens & Spaces.
YOUTH LEADERS
Kitchens and Spaces regularly hires students as apprentices.  We offer a training program to young men and women with a focus on mastering specific skills.  Our youth leaders are an important part of our future, and they are learning vocational as well as leadership skills.  Internships are structured to teach entry level skills in plumbing, electrical and carpentry as well as general work experience.  Our interns learn work ethics, financial management and customer service skills, in order to prepare for them for a variety of work experiences for their future.