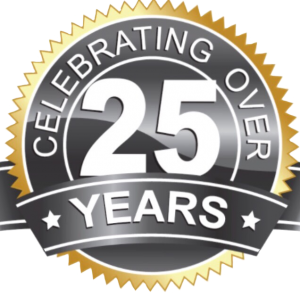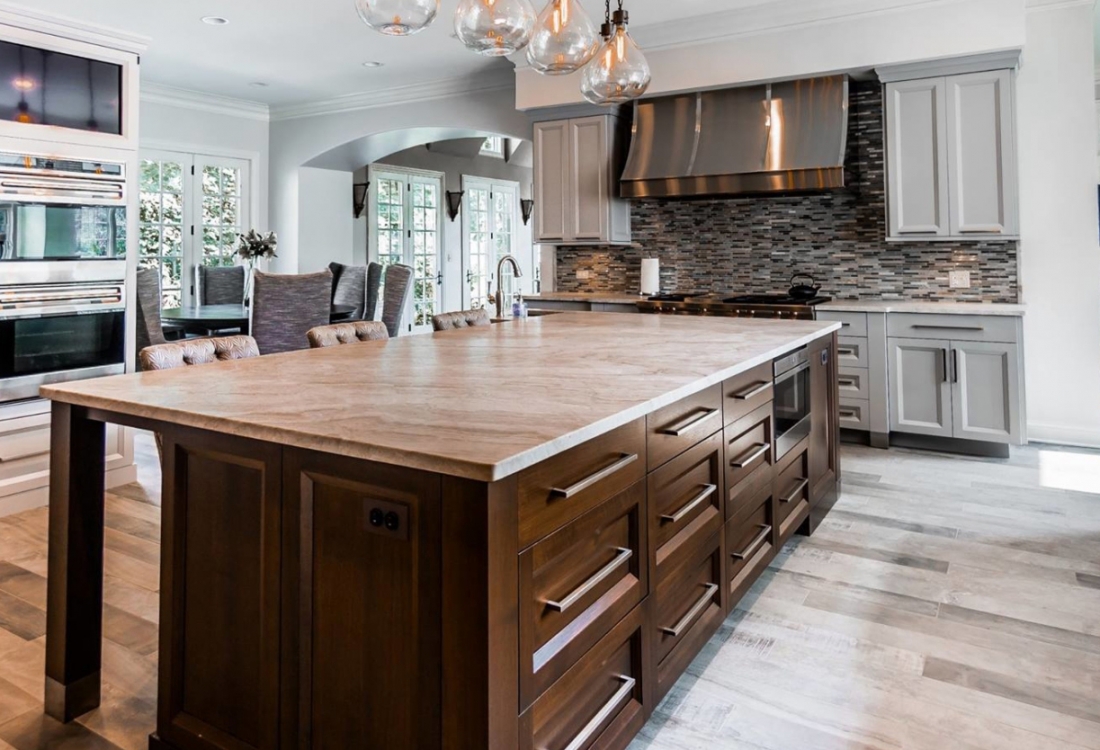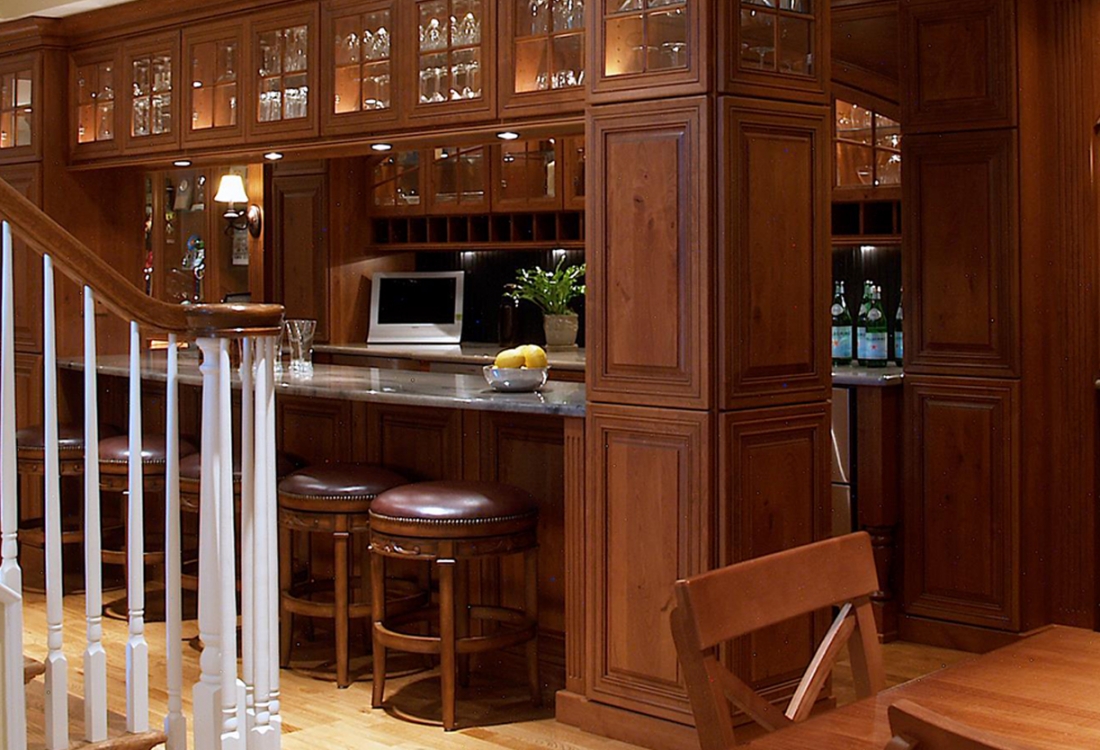 CUSTOM KITCHEN REMODELING IN DOWNERS GROVE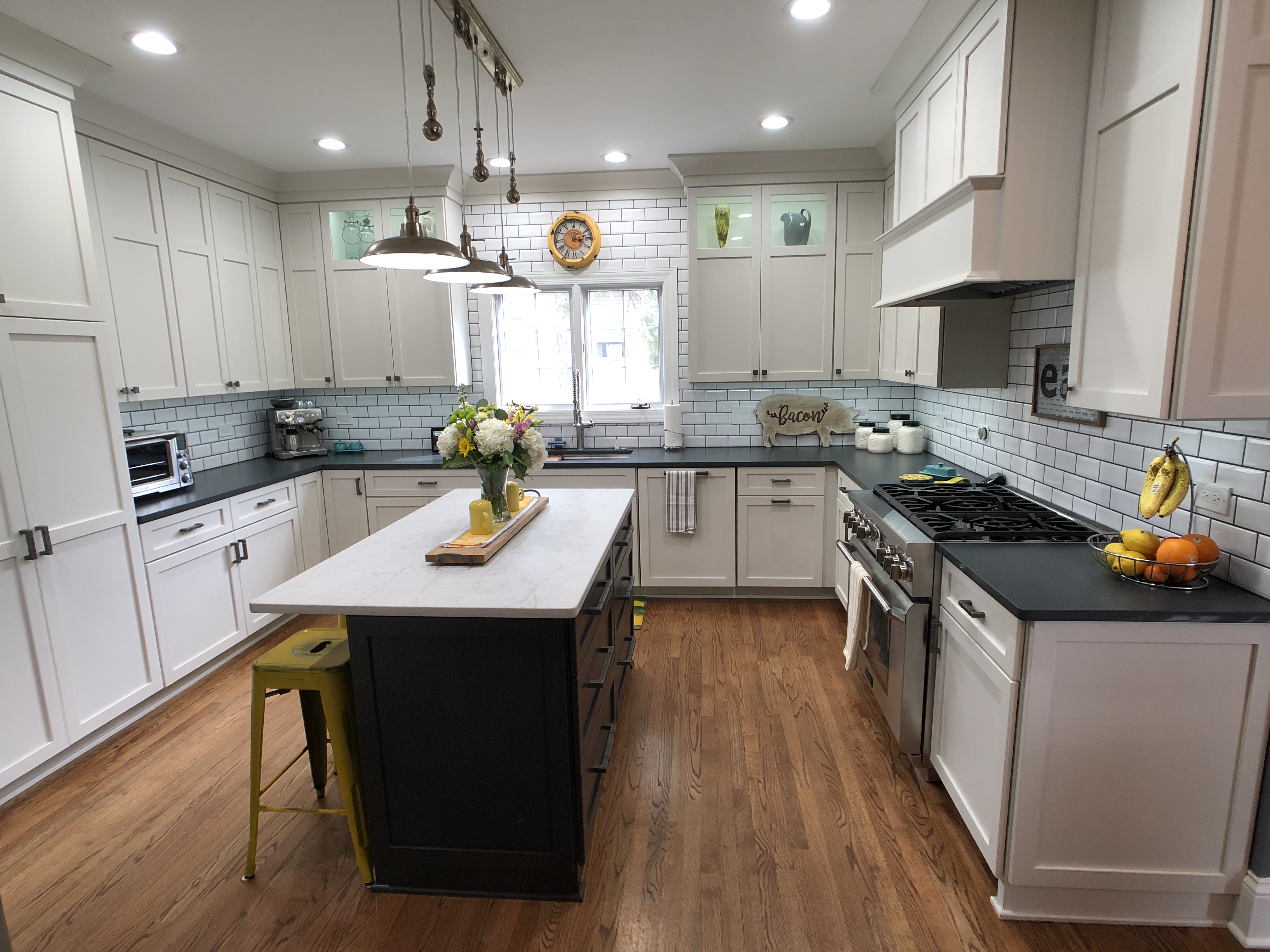 Remodeling Design Experts
Welcome to Kitchens & Spaces! We are a professional build firm with over 25 years of experience in designing & building custom kitchens, custom bathrooms and other residential spaces. We specialize in bringing your dreams to life. Whether you are looking to build a new home office or a brand new kitchen for entertaining guests, we partner with you from design to project completion to ensure your dreams become reality. Call our team today to discover the Kitchens & Spaces difference!
DESIGN AND REMODELING TEAM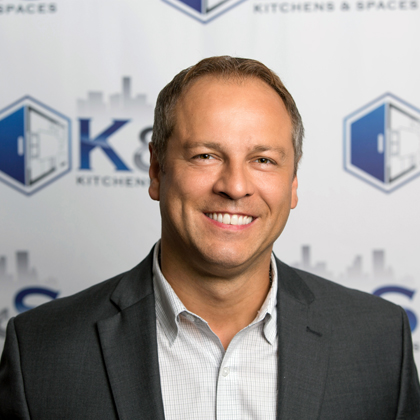 Mark Wojtowicz
CEO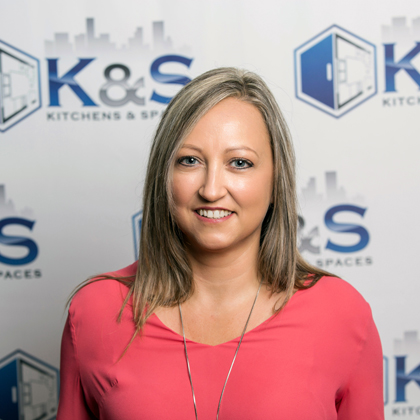 Agnes Wojtowicz
Interior Design / Manager
Leah Morgan
Lead Designer
WHY CHOOSE US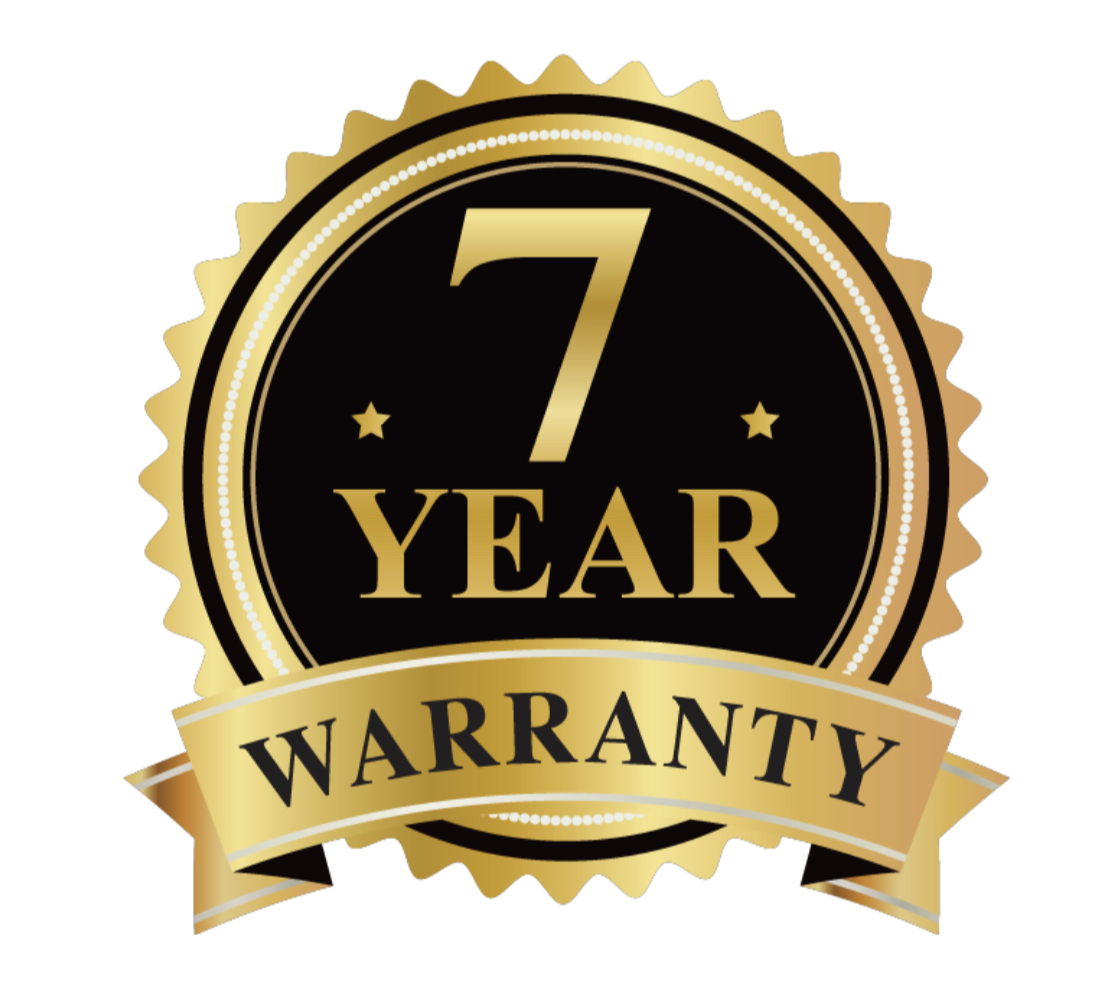 Design Expertise
With over 25 years in the Kitchen and Bath industry, our experience will guide your renovation process from start to finish.
No Subcontractors
All of our work is handled by our in-house team of designers, electricians, plumbers, and carpenters, so that you can be assured of minimal delays and seamless communication.
Minimal Inconvenience
Our average bathroom remodel is one and a half weeks, while kitchen remodels range between two and three weeks.
Beyond the Build
We off a full 7-year warranty on our installation craftsmanship, giving you peace of mind long after we've finished the installation. This is in addition to the individual product manufacturers' warranties on products and materials.
---
Kitchens
For many families, kitchens are considered the heart of the home. You prepare your meals, you entertain your friends, and you gather there for conversation. Some of our best, most heartwarming moments happen in our kitchens.
We provide the best kitchen remodeling and renovation services in the entire area. Our kitchens contain only the best finishes and designs, using the highest quality material, hardware and accessories. We can work with you to create a stunning, affordable new kitchen, a space that you and your family will enjoy for years.
Bathrooms
A bathroom is not just a functional room, it can be your retreat from the world. It should be an attractive space, a place you can go for relaxation, but also a space that meets all your needs. Our bathrooms are designed by professionals and built by experts with the highest quality material. Our team of designers will offer you an array of resources, soothing colors, exquisite stonework and thoughtful details to realize your dream bathroom.
Spaces
We specialize in custom design for any space in your home. We can design or remodel any area, from offices to laundry rooms, basements or mud rooms, a home library or an entertainment center. No matter what vision you have for your home, Kitchens &Spaces can re-fashion, remodel or reinvent your home, making dreams become reality, one space at a time.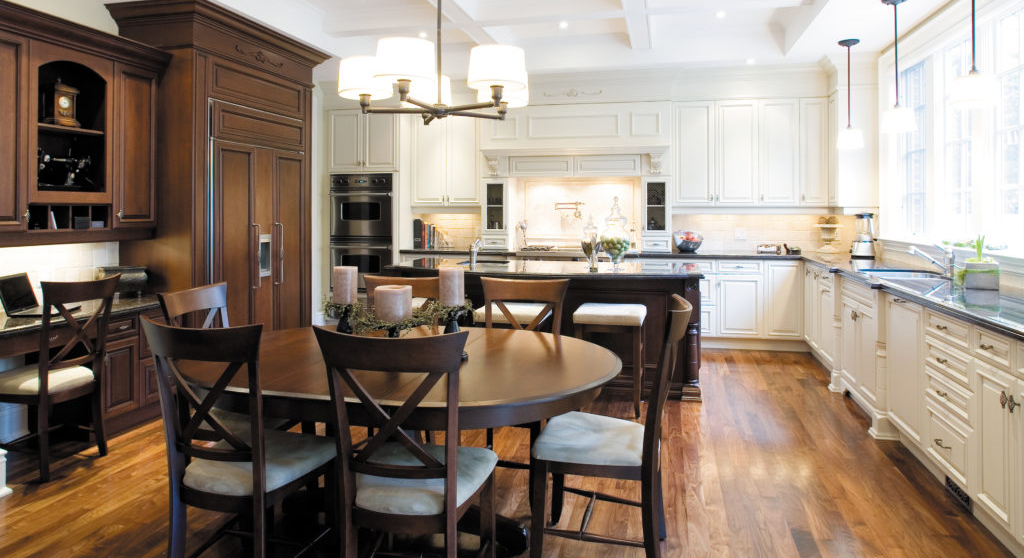 OUR SERVICES
A pivotal part of the Kitchen & Spaces Company is our construction and installation services. We are a full-service construction and Bath remodeling company. One element that sets us apart from other companies is our dedicated crew. We Also provide Bath remodeling Bath contractor Kitchen remodeling Custom cabinets servcice in Naperville IL,Darien IL,Glen Ellyn IL Naperville IL,Westmont IL Kitchen remodeling Naperville IL Bath remodeling Bath contractor Glen Ellyn IL Naperville IL Kitchen remodeling Bath contractor Westmont IL Bath remodeling Glen Ellyn IL Kitchen contractor Bath remodeling Downers Grove IL Bath contractor Oakbrook IL Kitchen remodeling
All of our work is handled by our in-house team of designers. We do not use sub-contractors. Within this group of talented craftsmen, we have the framers, plumbers, electricians, trim carpenters, painters and tile setters all in one core group. Therefore, we are able to quickly and efficiently complete jobs with minimal down time. The average time for a bathroom remodel is ten days, while kitchen remodels range between two and three weeks.
Our showroom is open six days a week, Monday through Saturday, and evening and Sunday hours by appointment.Our unique and flexible project management system ensures that a positive outcome is achieved regardless of the nature of the job. All of our installation work is backed by our 7-year warranty. This is in addition to the individual manufacturers' warranties on products and materials. We are licensed, bonded and insured.
We can accomplish your dreams for your home while being committed to honesty, fairness, quality workmanship and customer service.
Kitchens & Spaces is your destination for Residential and Commercial remodels or new construction including:
Free Design service
Cabinetry
Countertops
Appliances
Plumbing Fixtures
Decorative Hardware
What are our clients saying about us
"Mark and his crew completely remodeled my second floor bathroom. The result is an elegant, beautiful, open space that quickly became my favorite room. The workers are knowledgeable, hardworking, very clean and prompt. The owner, Mark, is professional, creative and very easy to work with. He suggested ideas I had not thought of, and he created a new space in my home that is high quality and simply gorgeous. He made the entire project an enjoyable experience. This is the second project he has done for us, and I would highly recommend Kitchens and Spaces, Inc. to anyone who wants to beautify their home."
– Laurie B –
[CONTACT_FORM_TO_EMAIL id="1″]
[carousel_slide id='369′]