About us
A pivotal part of the Kitchen & Spaces Company is our construction and installation services. We are a full-service construction and remodeling company. One element that sets us apart from other companies is our dedicated crew.
All of our work is handled by our in-house team of designers.We do not use sub-contractors. With in this group of talented craftsmen, we have the framers, plumbers, electricians, trim carpenters and tile setters all in one core group. Therefore, we are able to quickly and efficiently complete jobs with minimal down time. The average time for a bathroom remodel is ten days, while kitchen remodels range between two and three weeks.
Our showroom is open six days a week, Monday through Saturday, and evening and Sunday hours by appointment. Our unique and flexible project management system ensures that a positive outcome is achieved regardless of the nature of the job. All of our installation work is backed by our 7-year warranty. This is in addition to the individual manufacturers' warranties on products and materials. We are licensed, bonded and insured.
We can accomplish your dreams for your home while being committed to honesty, fairness, quality workmanship and customer service.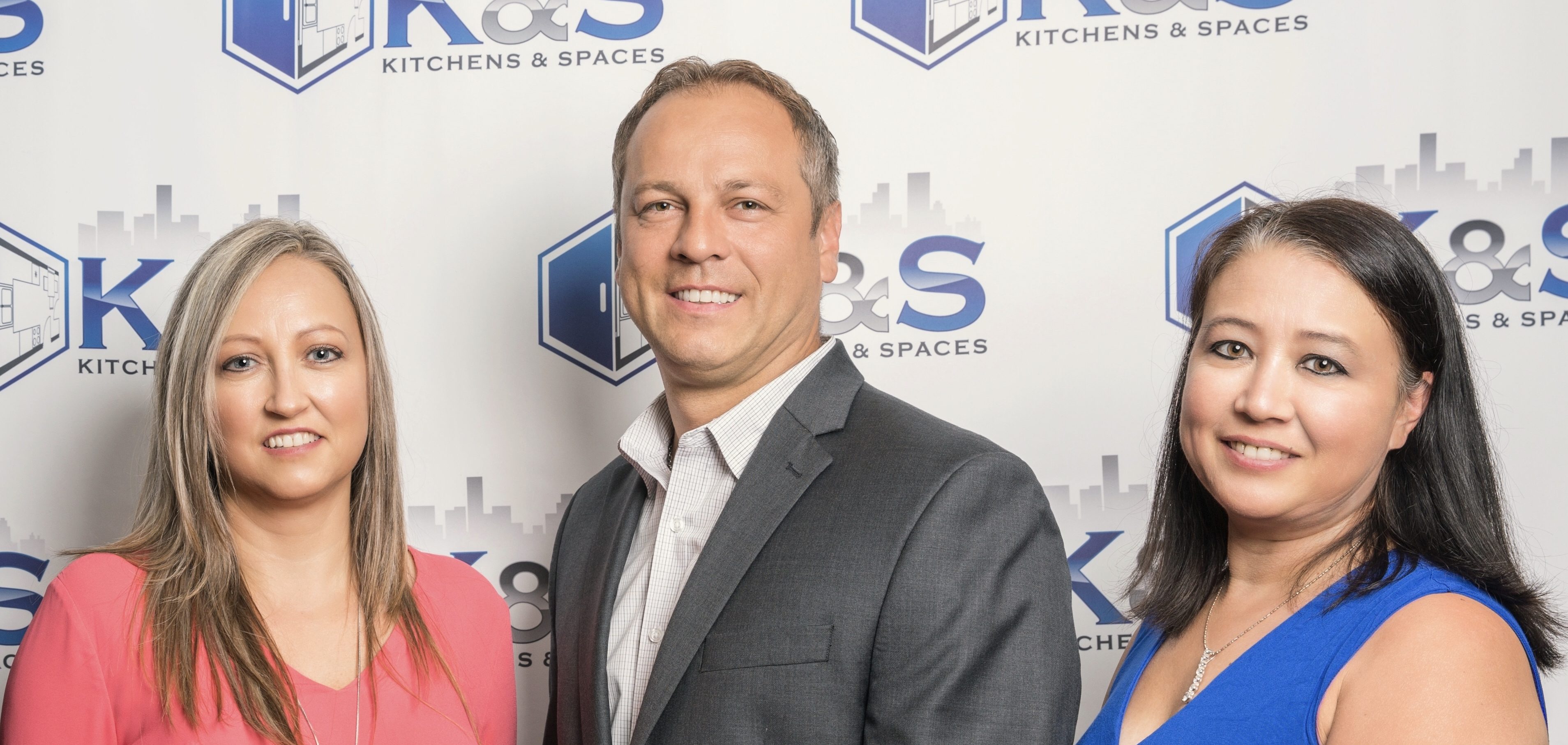 DESIGN AND REMODELING TEAM
Agnes Wojtowicz
Interior Design / Manager
Agnes brings years of Interior Design skills to the Kitchens & Spaces family. Her expertise has helped coordinate numerous jobs with color coordination, furniture staging, and decorating homes to suit the homeowners' individual tastes. She can envision a space as the final transformed room and guide clients into making selections that work for them. Her other role within the organization is as our Office Manager in charge of Accounts/Receivable/Payable, and has been a large asset in helping the company grow.
Mark Wojtowicz
CEO
Since his business began in 1994, Mark has completed jobs with accuracy and care from his hometown of Lisle, Illinois. With two degrees in his resume (Structural Engineering and Business Management), Mark brings extensive skill and knowledge to each project. He spent years honing his craft working on large-scale commercial projects and continues to build about five custom homes per year. In 2008, Mark purchased Kitchens & Spaces Cabinets Inc. to refocus his career to specialize in high-quality interiors. To complete his successful business model, he staffs efficient, knowledgeable, and trustworthy people in all areas so that he could maintain his reputation for great personal attention and high-quality products.
Leah Morgan
Lead Designer
Leah began her career in the Kitchen & Bath industry in 1991. After being trained by the National Kitchen & Bath Association, she has held numerous positions and roles including design/sales, technical trainer, and product research/development for cabinet manufacturers. Her background in the technical details is a great benefit to insure your project is designed accurately for function and flow. As Project Manager, she is the key contact person to keep your job on schedule and coordinates everything with Mark to make sure your job runs as smoothly and quickly as possible.