Kitchen Renovation Ideas: Transforming your kitchen space won't go wrong now!
November 20, 2019
Kitchen is a space in your house that rules out when it comesto visual impact and it means even if they are built boring, you can explore plentiful options to make them look happening. Cabinets, doors and the countertops, everything needs attention but good kitchen renovation ideas rely heavily on innovation, possibilities and critical customization.
Whether it is about getting the dated kitchen cabinets painted, adding a stunning kitchen island or updating your countertop flair and appliances, every little thing starting from a sliding appliance garage and flooring to creating a space for guests and cozy workspace, makes a difference!
Every kitchen space has some potential and Kitchens and Spaces Inc are a team for kitchen renovations in Oak Brooke IL that brings it up in the most stunning way.
Let's start to look beyond the usual stuffs that people have been talking about kitchen renovations and remodeling since long.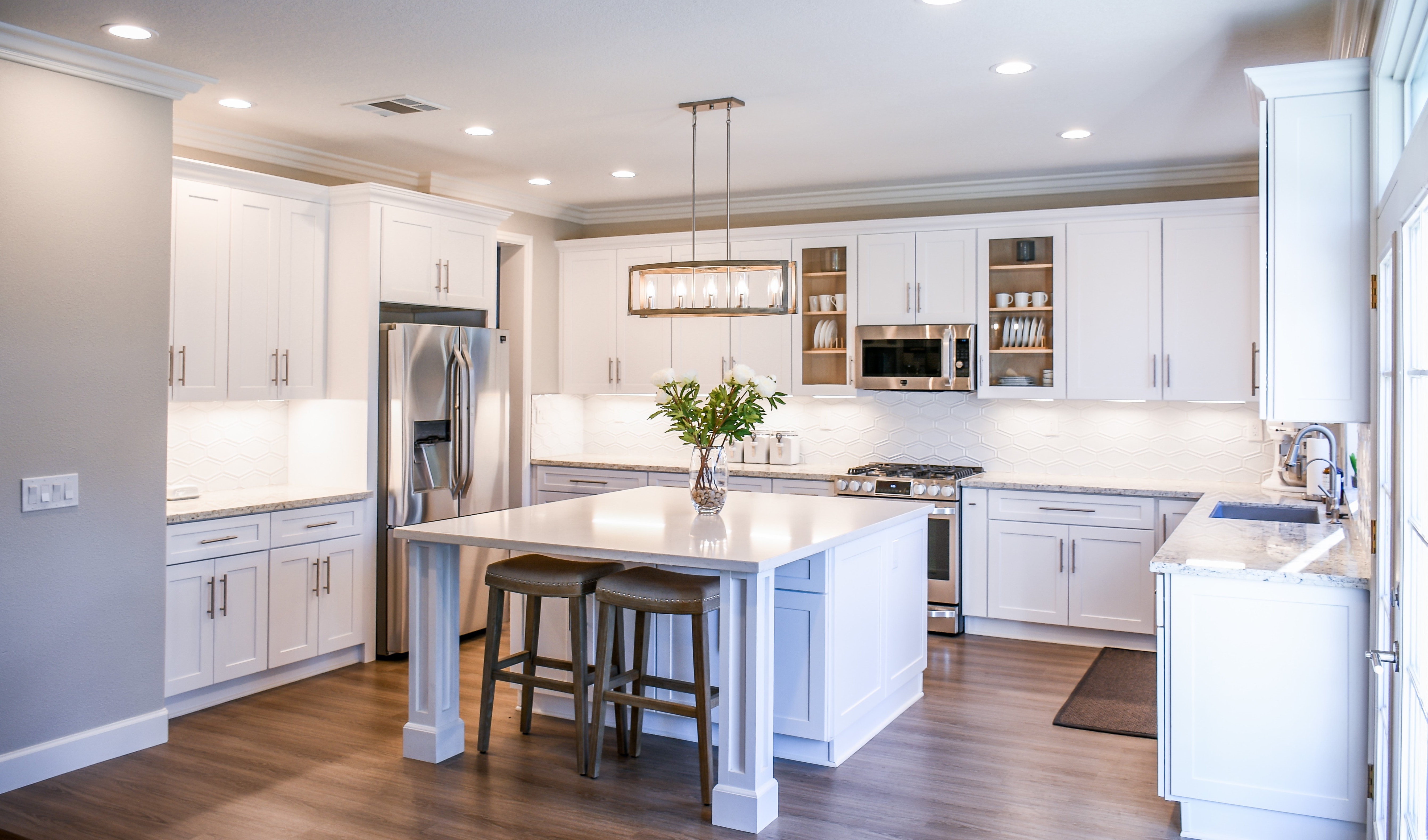 Right layout
A perfectly laid out kitchen space should be your priority. Distance between sink, refrigerator and stove should be minimal. Refrigerators are a primary destination for the kitchen goer so keep them closer to entrance.
               Splurge, splurge and splurge !
Backsplash impacts kitchen's visual thing majorly. Make it count and utilize the opportunity to give way to your personality and style and that too without creating dent in your pockets. They are small but eminent parts of your kitchen that won't require huge stuffs in transformation. Kitchens and Spaces Inc know how to prepare a budget-friendly project for your kitchen renovations in Dowers Grove IL.
               The little details 
When you choose to change your kitchen hardware, you are doing a huge transformation to your kitchen space without breaking the bank. A greater sense of innovation and exploring the possibilities will take you through the right direction.
               Lights can brighten up 
One of the best ideas that anyone could suggest among the first few with any kitchen remodeling project is to check lights! Beautiful light fixtures over breakfast nook, island and the sink teamed up in a visual hierarchy should do the job well!
               Kitchen flooring 
Flooring should be uniform and need to be in sync with the other half of your house else try giving it a completely different look. There can't be a scope for anything else between these two! Confused? A professional like Kitchens and Spaces Inc that consider your kitchen the heart of your home and provide the best services for kitchen renovations in Darien IL can help do the job perfectly.
               Long term impact 
It's insane spending on your kitchen and repenting on what you have done just a few months later! Plan ahead and buy the best quality products, individually explore options for finish, price and shape.
Food, family, friends and moments, your kitchen accommodates and witnesses more than you can imagine. A good renovation plan will add just the right spice to it!