Bathroom Remodeling Ideas: Steps to creating a bath space that others would envy!
November 27, 2019
Turn your unique bath space ideas into reality with Kitchens and Spaces INC that offers best services in Bath and Kitchen remodeling in Downers Grove and Darien IL.
Your bath space can be a huge reflection of your personal style and can deliver huge comfort at the sametime. Additionally, it must also have suitable amenities and fixtures that work towards delivering function and value simultaneously. Carefully choosing a suitable design and meticulous planning will help resolve the issue.
Want to turn your bathroom remodeling dream into a stunning reality? Here are the tips to follow.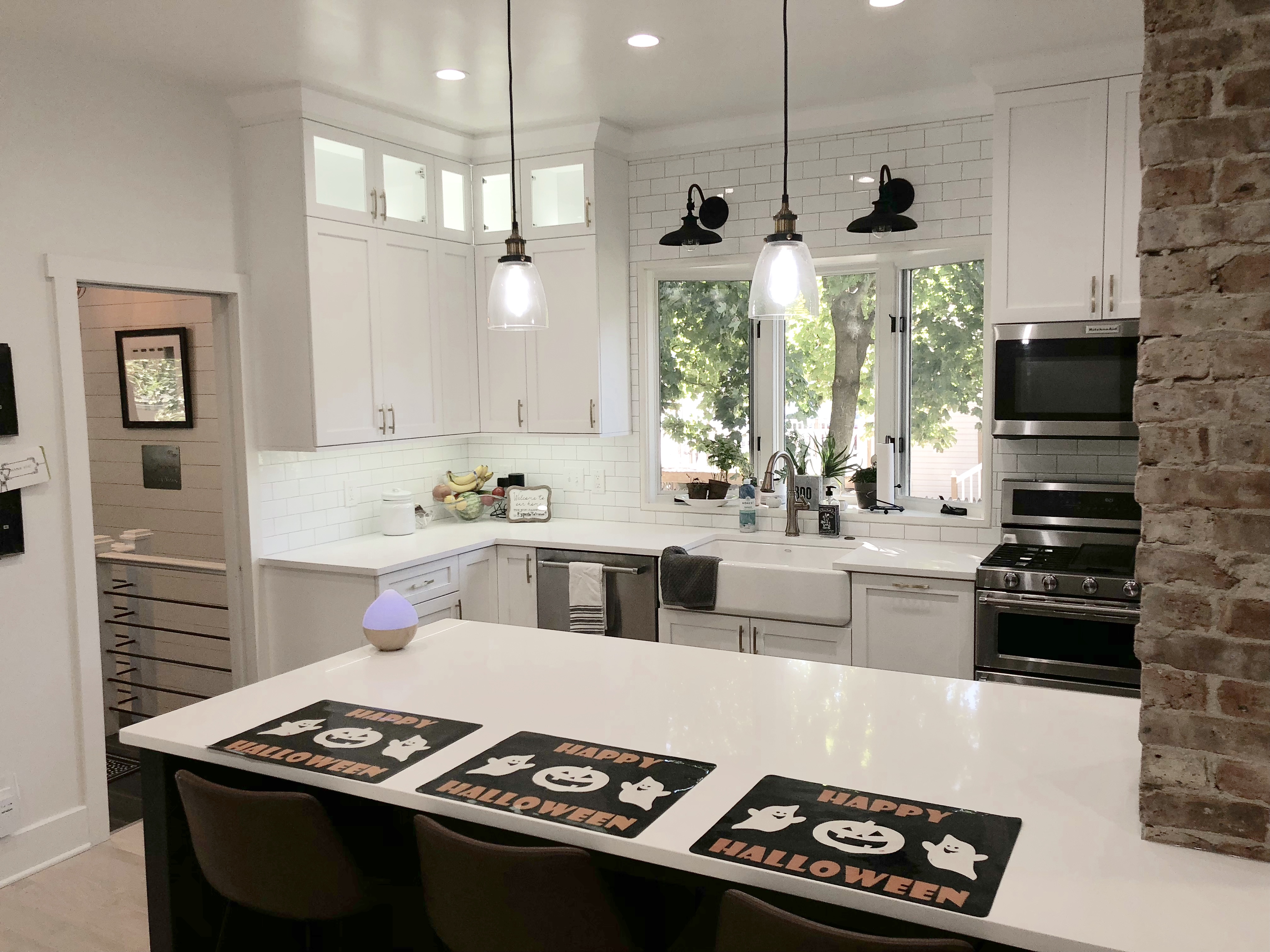 Bathroom planner
You need to discuss about the budget on finishes and fixtures and rest with everyone who will be using the space. How much are you willing to shell out? Always keep the extra. Process might take 30-90 days and you never know if unexpected issues can arise at the same time. Try to avoid  change of plans later as it will extend the date and alter the financial constraints too.
               Bathroom layouts
Use of sink, bathtubs, toilet, shower and bidet, everything needs attention in your new layout. Look beyond the space within the bathroom and see if it matches well with the rest of the house, particularly if it is attached with the master bedroom. If you are confused, Kitchens and Spaces INC can help you with your bath space and Kitchen remodeling in Darien IL. They help you'add' and not change with respect to functional zoning.
               Customized bath spaces 
Built-in cabinets or matching countertop? Suitable implementation of vanities, cabinets and facilities must get space in your new customized bathroom. Smaller, bigger, wider or a different color – what's your take? Double-wide sinks or floating vanities? What's your choice of wood for your custom cabinets? Will they stand the moisture? Cabinets are equally important as you they store all your toiletries, linens and emergency supplies – all this is required to make your bath space functional and stunning. Get hold of something that may last for years; a professional like Kitchens and Spaces INC can promise durability with theirservices for Bath remodeling in Downers Grove IL.
               Lighting designs 
Adding something unique to the faucets will add value but installation of luxurious and sufficient bathroom lighting is equally important to get your style and elegance represented the right way. Wall sconces or LED recessed lights? Lights behind or over the mirror? You can use dimmer switches in case it's too bright. Use of rice paper, track lighting, glass fixtures is popular with overhead lighting system.
               Ventilation solutions 
This aspect often gets neglected leading to issues in buildup of mildew and mold. It is unpleasant and can damage some of the most expensive upgrades or fixtures in your bath space. Walls, floorsand cabinetry can easily get affected. Prefer baseboard tiles. Make sure that the shower panels leave room for proper ventilation.
               Wet rooms 
Wet rooms (with shower but minus the enclosure) need to be waterproof. Update yourself with the different home décor trends. Is a unique bathroom your preferred choice? Kitchens and Spaces INC can help with your new and unique Bathroom remodeling in Darien IL. They help you pick water-resistant, durable and timeless choices in flooring. Space and resources are important for adding value and flooring plays a vital role here. Ability to resist moisture should be its most important feature. Try avoiding steps or unnecessary raising areas so that your space can get even more flexibility for designing something different, unique or simply useful.
Glass doors for showers and tubs are good to use for a bath space that can be maximized with suitable use of pedestal sinks. Overall, your bathroom renovation project should have a future-oriented design.